He wasn't yours to get hurt by. He was someone else's and you knew that, so why are you offended? What right do you have to be hurt when you were a part of the deception (lying by omission)?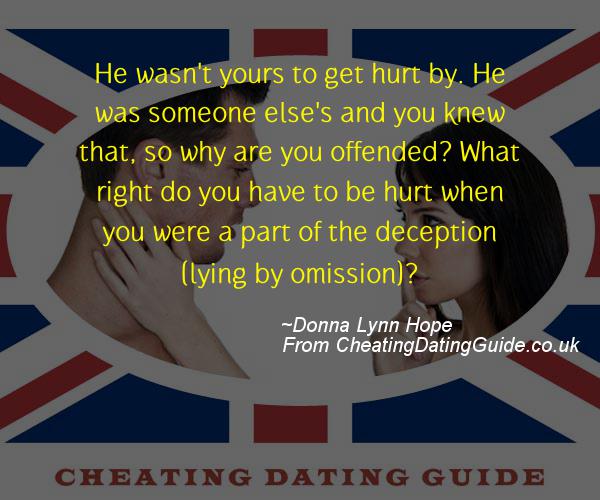 Cheating Quote – Donna Lynn Hope
Category: Cheating Stories
Comments on this entry are closed.