Virtually all women will always carry the scars and a deep sense of loss and grief from the betrayal. Whether a woman has stayed, left, or been left, it must be remembered that time is the salve on this journey towards forgiveness and healing, because it is also a process of grieving.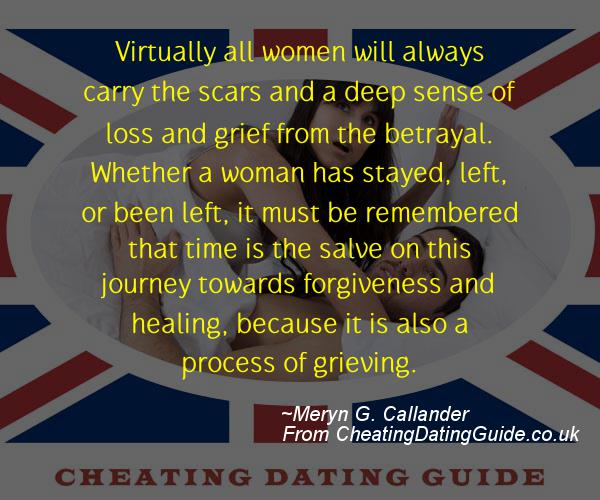 Cheating Quote – Meryn G. Callander
Category: Cheating Stories
Comments on this entry are closed.