People can be a bit flagrant when they're having an affair. Most of the time, there's an element of it where they want to be discovered because they're in crisis. They need the boil to be burst, in some way, for a resolution.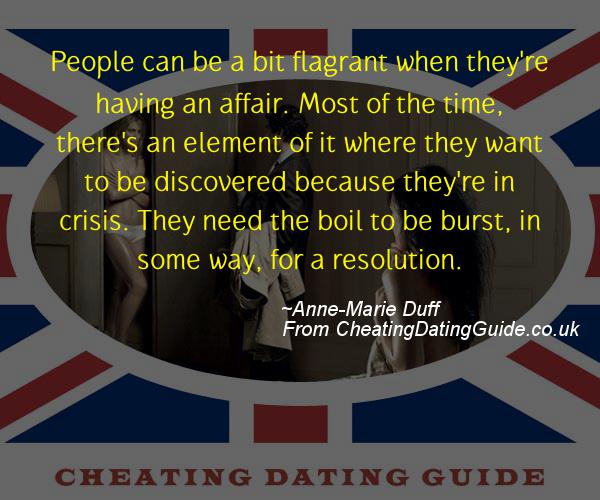 Cheating Quote – Anne-Marie Duff
Category: Cheating Stories
Comments on this entry are closed.