I've been a jealous person myself. I've been distrustful, convinced that somebody's having an affair with somebody else. If you believe it in your head, everything looks like a lie. When you're looking for it, you always see it – even the change of expression in their face.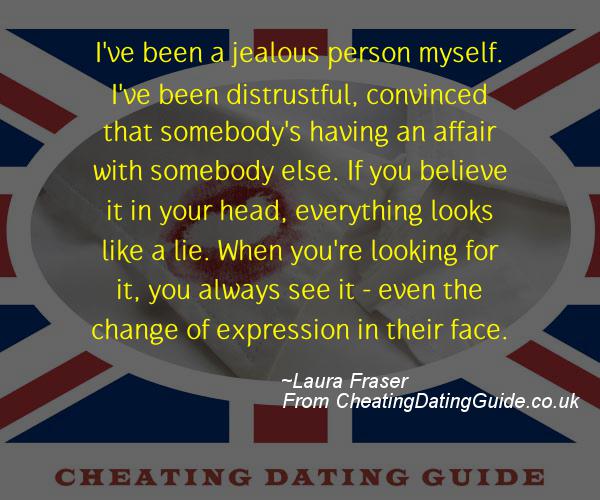 Cheating Quote – Laura Fraser
Category: Cheating Stories
Comments on this entry are closed.