Back at home, days later, feel cranky and tired. Sit on the couch and tell him he's stupid. That you bet he doesn't know who Coriolanus is. That since you moved in you've noticed he rarely reads. He will give you a hurt, hungry-to-learn look, with his James Cagney eyes. He will try to kiss you. Turn your head. Feel suffocated.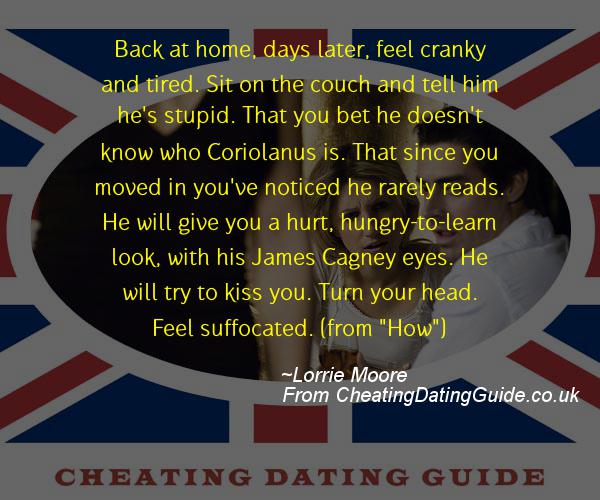 Cheating Quote – Lorrie Moore
Category: Cheating Stories
Comments on this entry are closed.